Sarah Baker
Holistic Postpartum Doula
Services Offered:
Breastfeeding Support
,
Trained Postpartum Doula
Certifications:
Location:
United States
---
Sarah Baker is a postpartum doula, certified integrative nutrition & holistic wellness consultant, and partner at Hamsa Ayurveda wellness center in Chicago. Sarah has 8 years of experience working with clients within the nutrition and health industry, and is excited to offer postpartum support and guidance for new moms. Being a mom to a 14 month year old herself, she understands the ins and outs of everything that goes into motherhood and the profound bond between mom and baby.
She specializes in postpartum care to nurture and support new moms through their healing process, and to help build confidence caring for their most prized possession. She offers deeply nourishing and healing meal prep in home for her clients, as eating nutrient dense yet comforting foods in the early postpartum days is essential for physical and mental healing. Sarah also offers guidance on newborn care, breastfeeding support, holistic self-care practices to assist with proper physical and mental recovery from childbirth, as well as providing unique and customized support and care for each family.
---
Certifications: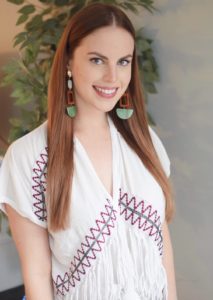 Website:
http://sarahnicolebaker.com
Email addresses:
sarah@sbsimage.com
sarah@sbsimage.com
(Alternate)
Phone numbers:
6306992938 (mobile)
(home)