Sara Robbert
Postpartum Doula
Services Offered:
Labor Support
,
Postpartum Support
Certifications:
Certified Postpartum Doula
Location:
Oak Park IL United States
---
Sara is a well-loved CAPPA trained labor and postpartum doula and Childbirth Educator. She embraces her role as a doula with the same enthusiasm and confidence she carries with her every day. Sara's passion for healthy and thriving families, women's health education, and one-on-one relationships has made becoming a doula quite truly her dream come true.
Sara grew up as the oldest of five children in a close-knit family allowing her to be comfortable around babies and children at a young age. She has supported families with their childcare needs since she was in middle school and she continued in childcare, often infant care, into her adulthood. She has always looked for ways to support others as they navigate new seasons of life; from being a Resident Assistant in college to 18 freshmen women, to supporting busy families with managing their household and childcare. Post-college, Sara's career included two years as a full-time nanny in Chicago.
The families that she has supported planted the seed and encouraged her to pursue a doula career after experiencing first hand the confident care and teacher's heart she brought to her role in their home. As Sara continued to educate others about women's health and to inform women of their options from birth control to postpartum care, she felt the natural next step was to begin work as a doula.
Sara seeks to equip each family with the knowledge and confidence to embrace parenthood with peace and joy, knowing that they are the best possible parents for their little one. Sara will go above and beyond to ensure you feel supported and cared for as you navigate your unique journey as a family.
---
Certifications:
CPD Certification Number: 8-202105, expires August 2, 2024 (EDT)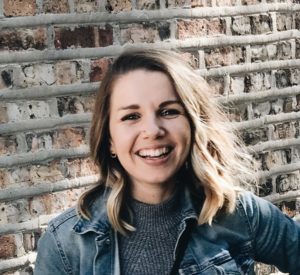 Website:
Email addresses:
sararobbert.chicagofamilydoulas@gmail.com
sarobbert@gmail.com
(Alternate)
Phone numbers:
7245131278 (mobile)
(home)