Rishi Vardhini Sugan
Naturopath
Services Offered:
Breastfeeding Support
,
Childbirth Classes
,
Infant Massage
,
Lactation Consultant
,
Newborn Care Classes
,
Remote Support/Virtual Classes
,
VBAC Classes
Certifications:
Location:
Chennai Tamil Nadu India
---
Dr. Rishivardhini Sugan, BNYS., IYCF and lactation consultant.,
FOUNDER – Beyond BirthTM
Having completed her 5 and half years Bachelor's degree in Naturopathy and Yoga at Coimbatore, Dr. Rishi is a Naturopathy and yoga physician. Currently working as a Lifestyle and Natural birth consultant on her own firm. She completed IYCF and Lactation counselling course from BPNI (2019), she is also a certified lactation consultant and possesses 5+ years of clinical experience in the field of Naturopathy. Interested in birth she also underwent few explorative internship programs on Normal vaginal birthing techniques.
Well known for her Holistic approach for natural conception, she has helped many couples to conceive naturally. She has also been conducting prenatal- childbirth classes and antenatal breastfeeding support workshops at Smiles Nature Cure.  All the guidance and support needed during pregnancy are catered in her program leading women to experience an uncomplicated and gentle pregnancy as well as birthing experience. Her programs support women right from preconception to birth and beyond, helping women for a joyful transition to motherhood. Even after post birth she offers Post-birth, Parenting, Maternal and child nutrition support.
She also offers online programs which imparts inspiration and complete understanding of their pregnancy to those who could not get personal. She is currently pursuing Birth Doula. Both her onsite and virtual classes hold the same importance and deal with all aspects of pregnancy and child birth without any difference.
Working towards her passion she wishes every woman to experience  "Conscious pregnancy and birthing"  as she believes that Pregnancy and Birthing are Miraculous and that such moments are to be consciously remembered by both the parents to cherish for a lifetime together.  
QUALIFICATIONS and YEARS OF EXPERIENCE:
[BNYS., IYCF and Lactation consultant. EXP: 5+yrs]
Bachelor of Naturopathy and Yogic Sciences – affiliated to MGR medical University, Chennai.
(Registered Medical practitioner, Reg. No. :0722)
BPNI's IYCF certified Lactation Consultant
Lifestyle and Natural birth Consultant.
Phone Number: 7639776317
Email id: jrishi93@gmail.com / beyondbirth.mail@gmail.com
Social media:
Facebook page: https://www.facebook.com/pages/category/Personal-Blog/NatureforWomen/posts/
Instagram: https://instagram.com/beyondbirth.smiles?igshid=1s7fmgol7eae3
---
Certifications: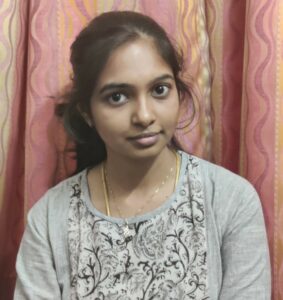 Website:
Email addresses:
jrishi93@gmail.com
beyondbirth.mail@gmail.com
(Alternate)
Phone numbers:
7639776317 (mobile)
9025851877 (home)