Patrice Frilot
Birth & Postpartum Doula
Services Offered:
Antepartum doula
,
Breastfeeding Support
,
Labor Support
,
Newborn Care Classes
,
Postpartum Support
,
Teen Support
,
Trained Labor Doula
,
Trained Postpartum Doula
Certifications:
Certified Labor Doula
,
Certified Postpartum Doula
Location:
Charlotte NC United States
---
My name is Patrice Frilot. I am a CAPPA Certified Postpartum Doula and Trained Birth Doula. I transitioned into birth work from a previous career in education. I initially taught middle school classes and then became an Instructional Coach for other middle school teachers. In addition to my experience working with middle schoolers, I am also a mom of three. They are all unique in their own way, as was each of my birthing experiences with them and my postpartum recovery.
After teaching for quite a while and building strong relationships with my students, I yearned for an opportunity to impact their lives in a different way. In addition to teaching, I have spent a lot of time supporting single mothers (such as myself) and working hard to be an inspiration for other women. My passion for inspiring women to operate in their gifts, and my desire to positively impact the youth is what led me to becoming a doula. It allows me to support women, help them to increase their confidence, recognize their strength and the unique abilities of both who they are and their body. I learned that a healthy postpartum recovery can lead to a more positive parenting experience. A traumatic birth and postpartum recovery, left unresolved, can have a negative impact on parenting. Sometimes, it isn't even recognized that the root of what may be happening is a result of the lingering affect of birth trauma.
As a BIPOC woman, I have a passion for supporting other BIPOC women in their birthing experience. The statistics surrounding the black maternal mortality rate is devastating. The lack of education and support related to breastfeeding for BIPOC women is astounding. The lack of postpartum support for new single mothers or women who have had to undergo a cesarean delivery touches me to my core. I believe new parents need a circle of care to support them during postpartum. I believe there should be more support for expecting families to provide information, education, and resources so they can birth in confidence. I believe breastfeeding is best, yet it is not the only option and that is okay.  I am here to discuss options, provide pros and cons so that my clients can choose what is indeed best for them.  I believe in choice and recognize the ability to make informed decisions about birthing and caring for a newborn should be a right, not a privilege.
Ultimately, my mission is to increase positive birth outcomes (specifically for BIPOC women and others from underserved communities) by increasing confidence, decreasing discomfort, and minimizing interventions. As a Postpartum doula I also strive to lessen the probability of postpartum mood disorders while promoting healthy postpartum recovery.
I specialize in:
protecting my clients memory of their birthing experience through birth support
providing birth support to marginalized communities of Black, Indigenous Persons of Color
providing education and resources to all clients especially single mothers
postpartum care after cesarean deliveries
postpartum care for families w/newborns and young children
supporting new moms experiencing postpartum mood disorders
supporting clients w/breastfeeding and transitioning back to work
---
Certifications:
CLD Certification Number: PR4-202120, expires April 12, 2022
CPD Certification Number: 2-202104, expires February 9, 2024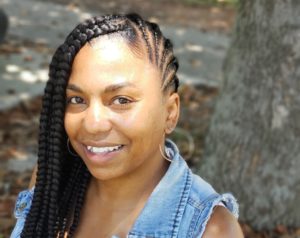 Website:
https://www.thebirthaffect.com
Email addresses:
patrice@thebirthaffect.com
(Alternate)
Phone numbers:
9809399715 (mobile)
(home)