Nicholle Allen
Services Offered:
Labor Support
,
Multiples Support
,
Postpartum Support
,
Trained Postpartum Doula
Certifications:
Location:
57 Allen Avenue RI USA
---
Nicholle is a Massachusetts born native, but currently resides in Rhode Island in the Providence area.  She is a DONA certified birth doula and a licensed massage therapist specializing in pregnant mamas and postpartum massage, as well.  Her love for working with this specific population began in the early days of her pregnancy when she received her first prenatal massage, and then again when attending an infant massage class with her oldest daughter.  After the birth of her second daughter, she began pursuing an education in massage therapy to pursue her goals.  During the course of her education, she had the privilege of working on many expecting women and dove into a birth doula certification with DONA and is excited to now offer postpartum doula services to her clients, as well.
---
Certifications: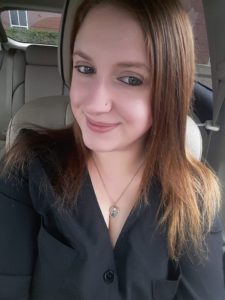 Website:
https://www.etherealenergymassage.com/
Email addresses:
massagebynicholle@gmail.com
(Alternate)
Phone numbers:
978-304-2934 (mobile)
(home)