Myranda Elmer
CAPPA trained Postpartum Doula, CLC
Services Offered:
Breastfeeding Support
,
Lactation Consultant
,
Multiples Support
,
Postpartum Support
,
Remote Support/Virtual Classes
,
Trained Postpartum Doula
Certifications:
Certified Postpartum Doula
Location:
Bismarck North Dakota United States
---
With Mom being the main focus, I offer support in her recovery and assist with household organization after the baby arrives. In addition, I provide information and instruction on infant care and feeding, which can help parents feel confident in their new roles! 
As a Postpartum Doula, I encourage informed decision making and self-advocacy by supporting the choices of the new family and providing non-clinical care.
I am also a Certified Lactation Counselor.
In my spare time I enjoy being with my family and focus on continuing my education. 2021 starts another exciting step as I begin Holistic Reproductive Practitioner training. This comprehensive training will allow me to Doula families in all points of their reproductive journey with special focus on fertility, pregnancy/birth, postpartum, and loss/trauma. I will also be trained in Reiki and Energy healing. 
---
Certifications:
CPD Certification Number: 4-202104, expires April 1, 2024 (EST)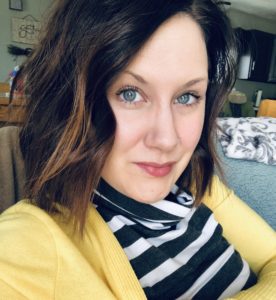 Website:
https://m.facebook.com/NurturePostpartumandLactationSupport
Email addresses:
nurture_postpartumdoula@yahoo.com
myranda_elmer@yahoo.com
(Alternate)
Phone numbers:
(701)934-5412 (mobile)
(home)