Faith Miltenberger
Faith Miltenberger, CPD
Services Offered:
Postpartum Support
,
Trained Postpartum Doula
Certifications:
Certified Postpartum Doula
Location:
Portland OR United States
---
Hello, I'm Faith Miltenberger, and am a trained, 2015, and certified, 2018, postpartum doula. I am a happy mother of 8 children and grandmother of 3 grandchildren. I have worked with 5 wonderful families and love bringing support for an easier transition to these families with newborns. I have taken the Multiples Training with Kimberly Bepler and look forward to working with a multiples family, as well. I am starting the process of putting up a website, so you may see more of what I have to offer soon.  Thank you!
---
Certifications:
CPD Certification Number: 5-201806, expires February 25, 2024 (EST)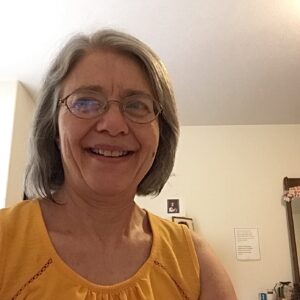 Website:
Email addresses:
faithm55@gmail.com
(Alternate)
Phone numbers:
503-887-2754 (mobile)
(home)