Teresa Maskery
Teresa Maskery
Services Offered:
Breastfeeding Support
,
Childbirth Classes
,
Labor Support
,
Multiples Support
,
Newborn Care Classes
,
Postpartum Support
,
Remote Support/Virtual Classes
,
Teen Support
,
Waterbirth Support
Certifications:
Certified Childbirth Educator
,
Certified Labor Doula
,
Certified Lactation Educator™ CLE®
,
Certified New Parent Educator
,
Certified Postpartum Doula
Location:
Stouffville ON Canada
---
Teresa Maskery is the founder of TRUST -Prenatal, Postpartum and Doula Training. She is a CAPPA Certified Labour/Postpartum Doula, New Parent/Lactation Educator and the Senior Advisor for the CAPPA Childbirth Educator program. She joined CAPPA faculty in 2016 to equip and empower anyone wishing to expand their knowledge and skills in the perinatal filed. Teresa prides herself on offering interesting, innovative, interactive trainings that will increase group participation and encourage content retention. Her desire is to help you trust and embrace the journey you are on so you can affectively support the families in your community. Your journey is sacred, you should trust the training that will get you there.
---
Certifications:
CLD Certification Number: 2013-153, expires May 24, 2025 (EDT)
CPD Certification Number: 2013-252, expires May 24, 2025 (EDT)
CCCE Certification Number: 2014-06, expires May 24, 2025 (EDT)
CLE Certification Number: 9-201801, expires May 24, 2025 (EDT)
CNPE Certification Number: 2-201912, expires February 19, 2022 (EDT)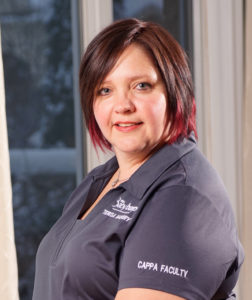 Website:
https://trustyourjourney.ca/
Email addresses:
begin@trustyourjourney.ca
tmaskery4@gmail.com
(Alternate)
Phone numbers:
647-966-0472 (mobile)
(home)