Suzan Scharr
RN,BSN, IBCLC, CCCE
Services Offered:
Breastfeeding Support
,
Childbirth Classes
,
Infant Massage
,
Labor Support
,
Lactation Consultant
,
Newborn Care Classes
,
Postpartum Support
,
Remote Support/Virtual Classes
,
Trained Childbirth Educator
Certifications:
Certified Childbirth Educator
Location:
East Falmouth MA United States
---
Registered Nurse, Childbirth Educator and Board Certified Lactation Consultant. Very enthusiastic about working with birthing and breastfeeding families.
Currently working for Monumental Beginnings Doula Services as a Lactation Consultant and Childbirth Educator and as a Lactation Consultant at Newton Wellesley Hospital. In addition, co- facilitator of  a  virtual Postpartum Depression Support Group, and a Breastfeeding Support Group. Happily married, and mother to 3 adult children, and 2 beautiful grandbabies. Active member of Cape Cod Church.
---
Certifications:
CCCE Certification Number: 12-201811, expires February 9, 2025 (EST)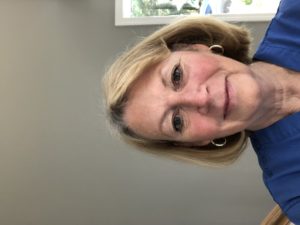 Website:
Email addresses:
sdscharr@aol.com
sdscharr@gmail.com
(Alternate)
Phone numbers:
5085243651 (mobile)
(home)