Patricia Prime
Registered Nurse, Certified Postpartum Doula, Certified Lactation Counselor, New Parent Educator
Services Offered:
Breastfeeding Support
,
Postpartum Support
,
Trained New Parent Educator
Certifications:
Certified Postpartum Doula
Location:
Byron GA United States
---
I am Patricia Prime, owner of Prime BabyTime Consulting.  I believe the name and purpose of this business was place in my heart, as a deep desire, by the Holy Spirit.  Over the pass 17 plus years, I have worked with families that are expecting or have children in the homes under the age of 3.  I provide them education and support along with resources so that they can be the best parents they can be.  One thing I have noticed is after delivery, my families struggle.  They wonder if they are feeding the baby enough, they have so many questions related to immunizations and various test the newborn may need.  Why is breastfeeding so hard and why does it hurt so bad? Will I ever sleep again or will this baby sleep through the night?  They have so many questions and concerns and a lot of times, they have no where to turn.  I have been afforded the opportunity to provide the much needed support to them and it is just amazing to me the relief I see on their faces.
I have been a Registered Nurse for nearly 30 years and I am a Certified Postpartum Doula through CAPPA, Certified Lactation Counselor, Certified Passenger Safety Technician and recently became trained as a New Parent Educator.  I desire to be a business in my area focusing on the postpartum period.  I will provide education to families beyond Childbirth Education preparing them for the Fourth Trimester and then continuing that education in the Postpartum Period.
In my state, our maternal mortality rate is alarming to say the least but to top that African American women are 3 to 4 times more likely to die during childbirth.  I will help decrease these rates one mommy at a time by being the bridge between the hospital and the home.  My business is unique in that the focus is after birth and now I am challenged to make this happened in my community.  I will collaborate with other agencies to get this message across, I will prepare my curriculum that will be taught to these families and I will stay ready and willing to assist any postpartum family in need.
---
Certifications:
CPD Certification Number: 2-201922, expires February 19, 2022 (EST)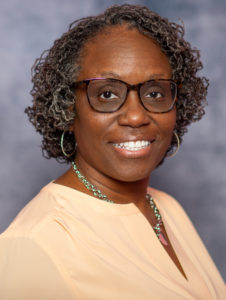 Website:
https://pbabytimec.com/
Email addresses:
primep2015@gmail.com
primebabytimec@gmail.com
(Alternate)
Phone numbers:
478390-3070 (mobile)
478956-6147 (home)