Johanna Reine-Ann Goetz
Services Offered:
Belly Casting
,
Breastfeeding Support
,
Childbirth Classes
,
Labor Support
,
Newborn Care Classes
,
Postpartum Support
,
Remote Support/Virtual Classes
Certifications:
Certified Labor Doula
,
Certified Postpartum Doula
Location:
Holdfast SK Canada
---
I am a CAPPA Certified Labor Doula and a CAPPA certified Postpartum Doula as well as Certified IPPA trained Placenta Encapsulation Specialist located in Saskatchewan. I attend births in both Regina and Moosejaw. I am trained in infant CPR and stay current on the topics of pregnancy, labor, birth and postpartum. I have taken several classes in addition to my CAPPA training including hypnobirthing, breastfeeding, IPPA placenta encapsulation training, Blood Born Pathogens for Doulas and Placenta Encapsulators, Food Safe, Hug My Baby Level 1, Motherhood and Mothering, Child Psychology, and Labor and Birth Prep.
I provide belly casting and belly henna and placenta services.
I am a member of Doulas of Regina
---
Certifications:
CLD Certification Number: 11-201618, expires November 8, 2025 (EDT)
CPD Certification Number: 3-201713, expires March 31, 2023 (EDT)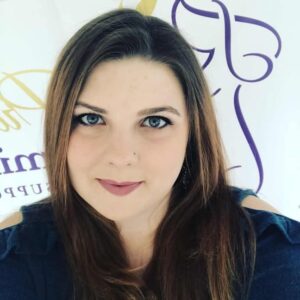 Website:
http://www.prairielegacy.ca
Email addresses:
info@prairielegacy.ca
music_lover2000@hotmail.com
(Alternate)
Phone numbers:
(mobile)
306-963-7537 (home)