Mrs Debbie Louise Chalk
Services Offered:
Antepartum doula
,
Breastfeeding Support
,
Lactation Consultant
,
Multiples Support
,
Postpartum Support
,
Remote Support/Virtual Classes
Certifications:
Certified Postpartum Doula
Location:
Williamstown NJ United States
---
I completed the CAPPA requirements and received the designation as Certified Postpartum Doula on February 11, 2013. I have more than 42 years experience as an obstetrical nurse, 21 years as an IBCLC and 14 years as a grandmother. I am also, as a separate service, participating in private practice lactation consulting for those families who are unable to travel to receive special breastfeeding assistance. I am insured under my trade name of "Family Roots Postpartum Care" in New Jersey and "Family Roots" in New Hampshire as a CPD and RN/IBCLC.
I do not mind driving and am glad to travel up to about 20 miles from home, which would be the greater Williamstown, NJ (Gloucester County)area.
---
Certifications:
CPD Certification Number: 2013-38, expires April 26, 2025 (EST)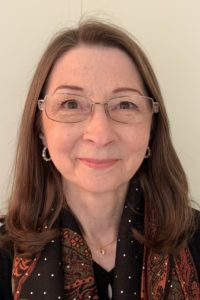 Website:
http://www.njfamilyroots.com
Email addresses:
debbiechalk@njfamilyroots.com
ecurb0915@gmail.com
(Alternate)
Phone numbers:
603-491-8107 (mobile)
(home)