Melanie Betancur
Health Educator and Doula
Services Offered:
Childbirth Classes
,
Labor Support
,
Multiples Support
,
Postpartum Support
,
Remote Support/Virtual Classes
,
Spanish Translator
Certifications:
Location:
Kenvil New Jersey United States
---
Hello Everyone,
I am the CEO and founder of Reverence Birth and my birth worker partner in my business is Yolanda Betancur. We work together to approach birth work with evidence-based information and a love and admiration for maternal health; we advocate for expectant families, who may have experienced adversity in accessing quality care, and we strive to offer expectant families with a safe, nurturing, and stable environment to welcome a child. Expectant families should feel comfortable knowing that we at  Reverence Birth provides families with support and education necessary during pregnancy, labor, delivery, and during the postpartum period. Reverence Birth is always expanding their services and knowledge to serve the community in more ways than just one. As advocates for the low-income community, we are providing resources and guidance and help with gaining access to local information and community programs. We provide affordable labor and postpartum support to all families. At Reverence Birth, expectant families throughout pregnancy, labor, delivery, and during the postpartum period are being respected, heard, and educated, ensuring a better birth and postpartum experience and outcomes.
Best Regards,
Melanie Betancur, MPH,CPLD,CHES
---
Certifications: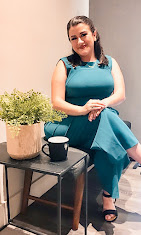 Website:
https://www.reverencebirth.com/
Email addresses:
reverencebirth@gmail.com
melbetancur94@gmail.com
(Alternate)
Phone numbers:
9739703586 (mobile)
(home)