McKayla Cross
Bridging the Gap
Services Offered:
Birth Photography
,
Labor Support
,
Postpartum Support
,
Teen Support
Certifications:
Location:
204-3511 118 Ave NW Canada Alberta
---
My name is McKayla Cross and I am currently working towards getting my certification as a doula. I currently hold a certificate in Pastoral Care and Counseling, and that is the foundation for my core values. I have been a nanny for what seems to be like forever but has been for almost 3 years. Through the work of being a nanny, I realized that it is not just about the children I care for, it is about caring for the families they are raised in. As a result, I began to see that the atmospheres that children are raised in needs to be one that is catered towards healthy growth. Healthy children come from a product of a healthy family, but how can we ensure that the atmosphere is catered towards raising healthy children?
It all starts at the roots; it starts with the parents. I strive to connect and encourage the birthing person and their partner in their pregnancy, labour and delivery, and postpartum journey. I strive to give accurate and up-to-date information that will help to educate the birthing person and their partner in their decision-making process. I strive to support always and love with no limits, no bias, and no judgement.
I acknowledge the systemic racism that is in the health world today, and I want to be a support system for BIPOC birthing people and their partners. I eventually want to open a birthing clinic for the BIPOC community and to provide a safe birthing atmosphere. I want to pave the way for other BIPOC doulas in their future endeavours.
I have a lot of hopes and a lot of dreams, and I am excited and honoured to start right here, and right now. No matter your ethnicity, background or religion, I want to be a support to you and your family in this season.
---
Certifications: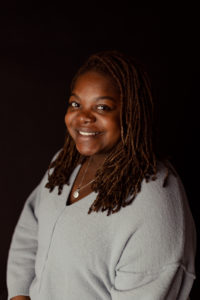 Website:
https://www.facebook.com/bridgingthegapdoula/
Email addresses:
mckayla.cross@v-mail.ca
mckaylamccross@gmail.com
(Alternate)
Phone numbers:
7802177041 (mobile)
(home)