Margi Deneau-Saxton
Services Offered:
Breastfeeding Support
,
Childbirth Classes
,
Infant Massage
,
Newborn Care Classes
,
Postpartum Support
Certifications:
Certified Childbirth Educator
,
Certified Postpartum Doula
Location:
North Augusta SC United States
---
A Perinatal Nurse/Postpartum Doula, I am also a wife, a mother, a grandmother to fourteen and now, a great grandmother. My love of learning and education, led me to home school our 6 children, and then into the realm of preparing couples for birth. In the early '70s, I began attending home births and subsequently birthed all four of my daughters at home. Soon, I was engrossed in an ongoing work with midwifery, infant massage and lactation. MotherNurture ~ Pregnancy and Postpartum Professionals, a collaboration of health care professionals, was "born" of the vision that women who are nurtured are better equipped to nurture others. We are a nurse, a lactation consultant and a massage therapist. Our community services are focused on prenatal education, lactation education/support, and postpartum doula care.
Recently, we initiated a community service project ~ The Mother to Mother Club. It has been met with great enthusiasm as its goal is to provide an opportunity for mutual support and encouragement for new moms and mothers-to-be. Each meeting, we offer a brief educational presentation from within our own collective expertise or we invite in other local professionals for a variety of topics such as, baby wearing, maternal and infant nutrition, child development, yoga, etc.
Since 2009, I have been actively involved in curriculum development. In the last two years, I have completed two training opportunities that may be of interest to CAPPA members:
Nurturing Touch for Newborns ~ A one day training workshop focusing on touch techniques designed to support a gentle physiological transition.
MotherNurture Infant Massage Certification Training Program ~ A three day intensive training for certification as a parent educator of infant massage.
Nursing CEH are available for both.
My favorite role as a nurse has always been that of educator because I truly believe that what is imparted to families can literally change the world we live in. Sometimes what is shared is empowering information and sometimes…it is the warmth of a gentle, reassuring touch.
MotherNurture's Mother to Mother Club ~ A community service project with the goal of providing mutual support to new moms and moms-to-be
CSRA Breastfeeding Coalition ~ Coalition of local health care providers seeking to promote and support lactation
Augusta Care Pregnancy Center ~ Volunteer teaching of infant massage, postpartum care of mom and newborn
CAAP – Coalition to Assist Abused Persons ~ Volunteer support to women and children victims of domestic violence
---
Certifications:
CPD Certification Number: R4-201410, expires May 31, 2020 (EST)
CCCE Certification Number: 2013-12, expires January 22, 2022 (EST)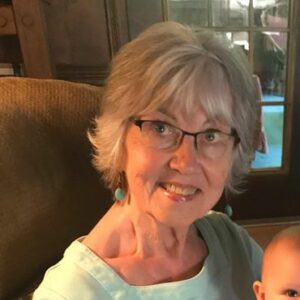 Website:
http://www.mothernurture.net
Email addresses:
margisax@usa.net
(Alternate)
Phone numbers:
803640-6191 (mobile)
(home)