Kristin D'Ambrosio, MA, CPD
Certified Postpartum Doula
Services Offered:
Breastfeeding Support
,
Postpartum Support
,
Remote Support/Virtual Classes
,
Teen Support
,
Trained Lactation Educator
,
Trained Postpartum Doula
Certifications:
Certified Postpartum Doula
Location:
San Jose CA United States
---
Kristin D'Ambrosio, MA, CPD is a wife, mother, and CAPPA certified postpartum doula and lactation educator in the San Francisco Bay Area. Kristin holds a Master of Arts degree in Education, Concentration in Counseling and Student Personnel from San José State University. Kristin is also a board member and involved parent at a Bay Area non-profit co-op preschool, and is a Certified Positive Discipline Parent Educator. Her intuitive, caring nature and a calling to serve new and growing families is what has brought her into birth work. Her approach is trauma aware and non-judgemental.
Kristin is also a co-founder of the Perinatal Wellness Collective in the SF Bay Area. Interested in joining us as a perinatal wellness provider? Send an email introducing yourself and your business @ perinatalwellnesscollective@gmail.com
Instagram: @thrivedoulasolutions
---
Certifications:
CPD Certification Number: 3-202309, expires March 14, 2026 (EST)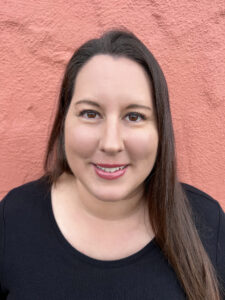 Website:
https://thrivedoulasolutions.com
Email addresses:
info@thrivedoulasolutions.com
(Alternate)
Phone numbers:
4088598566 (mobile)
(home)