Kimberly Bepler
CPD, CLE, CNPE, LACTATION CONSULTANT
Services Offered:
Breastfeeding Support
,
Lactation Consultant
,
Multiples Support
,
Newborn Care Classes
,
Postpartum Support
,
Remote Support/Virtual Classes
Certifications:
Location:
Litchfield Park AZ US
---
If you are looking for a doula, let's connect! Since 2001 it has been my passion to serve, educate and nurture new parents and their babies. I started ABC DOULA as a solo service, and quickly expanded into an agency when I couldn't handle all the requests myself. Since then I have had teams of 5-25, and all along the way we have cared for parents expecting and welcoming their new babies (and twins!) and created a supportive circle for them to thrive. We have now served over 2500 families, including 700 families with twins or triplets.
If you are an expectant parent looking for a class to prepare you, I have options for you–I'm a New Parent Educator too! I have a passion for the new family, and seeing so many families struggle in the postpartum time frame (and wanting to support them to bond and connect with feeding and caring for their infant) it lead me to become an educator to help families prepare ahead of time for the amazing transformation. I love having the broader reach of teaching classes at a local hospital and online self paced courses (check out my KNOW YOUR NEWBORN course on my ABC Doula course page).  I also decided to become a Lactation Consultant in 2010 because it was my heart to help families with as many breastfeeding skills as I could stuff in my brain, and I now offer New Baby Consults, helping with everything from breast and bottle feeding to fussy babies and problem solving new baby challenges and sleep.
If you are wondering about taking a professional training in one of CAPPA's programs, let's talk! I have been Faculty for CAPPA since 2005 and train for the Postpartum Doula, Lactation Educator, and New Parent Educator programs, and my own advanced program for doulas, NCS and nannies called Working with Multiples, equipping caregivers to work with my favorite client category, twins and triplets! With 2 decades in the industry, I have continued to evolve as an educator, incorporating online classes and virtual trainings, and innovating new activities and learning approaches along the way to keep engaging my students so their educational time can be fun and dynamic!
If you are in the Portland or Vancouver metro areas, find us at www.abcdoula.com to see everything our team can do to help prepare you for a successful time with your new baby. If you are looking to work professionally as a postpartum doula, new parent educator, or lactation educator, I offer virtual and in person trainings for all those programs, and can't wait to have you in a future training!
I am also the mother to two, one ready to launch and one already launched who is married to my wonderful daughter in law. I love the collaboration at home and work with my husband of over 25 years, as long term relationships teach you so much! I still offer Breastfeeding, Newborn Care, and Twins and More classes within the Providence Health System, teaching both virtually and in person, and I facilitate two moms groups for parents creating community around the early parenting journey. Although I have been teaching and training for a long time, my savvy kids and millenial students keep me current and always learning, and I even have a thriving IG account where I share my passion with the world. (Reels anyone?)
Want to see a sample of my teaching style? I have produced 2 instructional videos for educators and new parents covering swaddling approaches and connected infant bathing. I've seen the world change since the pandemic, opening up awareness of mental health and social justice, and seeing the doula world explode–something I have been working towards for 20+ years! My joy centers around making a difference for new parents, new doulas, and my community, and changing the world one family at a time. I can't wait to connect with you.
---
Certifications: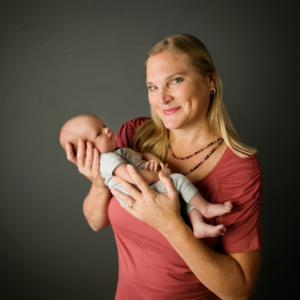 Website:
https://www.abcdoula.com/
Email addresses:
kimberly@abcdoula.com
(Alternate)
Phone numbers:
5037521691 (mobile)
(home)