Keyra Peraza
Lactation Consultant
Services Offered:
Breastfeeding Support
,
Childbirth Classes
,
Lactation Consultant
,
Multiples Support
,
Newborn Care Classes
,
Remote Support/Virtual Classes
,
Teen Support
,
Trained Childbirth Educator
,
Trained Lactation Educator
,
Trained New Parent Educator
Certifications:
Location:
Vancouver Washington US
---
​Keyra Peraza is a Certified Breastfeeding Specialist and Prenatal Health Educator in SW Washington state. She is a champion advocate and leader for supporting, promoting and protecting breastfeeding in an online support group "Black Breastfeeding Mamas Circle Group" which aims to provide evidence based information and education for black birthing and lactating parents. As a board member of SW WA Healthy Families Coalition, Keyra is involved in the coalition's first ever BIPOC/LGBTQ+ equity scholarship development for future IBCLCs and conference and event planning at a local county level. Keyra Peraza graduated from Florida International University in Miami, Florida with a bachelors in Psychology. Prior to her work in lactation, she taught biological, physical and chemical sciences in secondary institutions. She is the co-owner, alongside her husband Joe, of Peraza Visuals specializing in photography and videography. After having her daughter, Arya Capri, in the very beginning of the COVID-19 pandemic, Keyra has devoted herself to pursuing a career in lactation and maternal healthcare. After completing over 500 supervised clinical hours, Keyra is set to sit for the IBCLC exam this Fall.
Keyra is happy to provide support for you and your family through pregnancy and the postpartum period.
---
Certifications: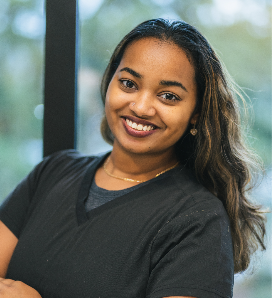 Website:
Email addresses:
keyraperaza@gmail.com
keyra.ramdial@yahoo.com
(Alternate)
Phone numbers:
9544960496 (mobile)
(home)