Kelsey Saracer
Services Offered:
Breastfeeding Support
,
Infant Massage
,
Postpartum Support
,
Trained Postpartum Doula
Certifications:
Certified Postpartum Doula
Location:
TENAFLY NJ USA
---
I love helping new and seasoned parents transition into a new phase of life. For first time parents it's all about newborn care education and support in their new parenting identity, whether it's offering water or a snack, showing how to use a wrap carrier or bathe baby, helping organize the nursery and all the new baby gifts, to holding baby during a much needed nap, as well as overnight support for rest and recovery. For second/third/etc time parents it often includes helping both parents AND siblings in the transition. I love being part of the village!
---
Certifications:
CPD Certification Number: 3-202105, expires March 2, 2024 (EST)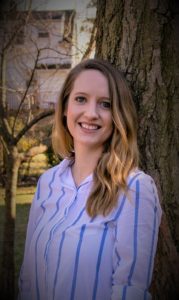 Website:
Http://hello-parenting.com
Email addresses:
Kelsey@hello-parenting.com
kelsey.saracer@gmail.com
(Alternate)
Phone numbers:
2076417813 (mobile)
207-641-7813 (home)