Kayla Lloyd
Founder and CEO of Abounding Love Doula LLC
Services Offered:
Breastfeeding Support
,
Labor Support
,
Lactation Consultant
,
Postpartum Support
,
Teen Support
,
Trained Labor Doula
,
Trained Lactation Educator
,
Trained Postpartum Doula
,
Waterbirth Support
Certifications:
Location:
Sicklerville New Jersey USA
---
Kayla Lloyd has gained a passion for birthwork after having her daughter back in 2019. After her birthing experience she truly understood how important it was to having that additional support of a doula.
Kayla has an educational background in Psychology receiving her BA at Rowan University. Kayla is an aspiring doctoral student in the study of Clinical Psychology looking to focus her specific area of study on postpartum depression for women and men in urban communities. Upon completion Kayla desires to open a Wellness Center to service her community and uplift and encourage all women especially women of color providing therapy and continuing to service the community with the services you have seen.
You can contact Kayla by phone at 856-213-2565, or by sending and email to aboundinglovedoulas@gmail.com. You are more than welcome to follow social media IG & Facebook @Aboundinglovedoula.
---
Certifications: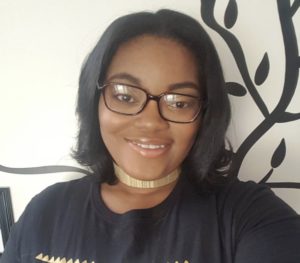 Website:
http://www.aboundinglovedoula.com/
Email addresses:
Aboundinglovedoulas@gmail.com
(Alternate)
Phone numbers:
856-213-2565 (mobile)
(home)