Katie Piccolo
Certified Labor Doula and Certified Hypnobabies Instructor
Services Offered:
Breastfeeding Support
,
Childbirth Classes
,
Labor Support
,
Postpartum Support
,
Remote Support/Virtual Classes
,
Trained Childbirth Educator
,
Trained Labor Doula
Certifications:
Certified Labor Doula
Location:
Fort Collins CO United States
---
My name is Katie Piccolo and I have a passion for all things pregnancy, birth and babies! I feel so lucky to have the opportunity to serve in the Northern Colorado and surrounding areas.
I have a degree in Social Work and worked in the field for over fifteen years. In January of 2015, I decided to pursue my true passion of supporting families in their birthing journey. I am a proud CAPPA (Childbirth and Postpartum Professional Association) Certified Labor Doula and a Certified HypnobabiesChildbirth Hypnosis Instructor. I am Spinning Babies trained, as well.
I enjoy serving as the Educational Chair for the Northern Colorado Doula Association. I love keeping up on the most recent evidence-based information regarding pregnancy and birth. I am constantly learning and passing on this knowledge to all the families I serve.
I support all types of families on their journey in pregnancy, birth and postpartum. I understand this is YOUR birth experience and you can rest assured I am always going to support you and your choices. Whether you are planning a home or hospital birth, I will be there to help guide you through the process so you can focus on the exciting and joyful birth of your baby with confidence. I truly believe it is always an honor to support a family during this very special time!
When I am not attending births, I am busy raising three amazing daughters. I have an absolutely wonderful and supportive husband who played a huge role in encouraging me to pursue my dream of becoming a doula. I have a phenomenal village that I would be lost without who help to make the unpredictable schedule of a doula doable!
---
Certifications:
CLD Certification Number: 5-201616, expires September 21, 2025 (EDT)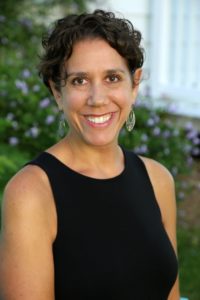 Website:
http://www.branchesoflovebirthservices.com
Email addresses:
branchesoflovebirthservices@gmail.com
(Alternate)
Phone numbers:
970333-5060 (mobile)
(home)