Katie Brady
Labor Doula
Services Offered:
Breastfeeding Support
,
Labor Support
,
Teen Support
,
Trained Labor Doula
Certifications:
Location:
Cornelius North Carolina United States
---
Hi!
I'm Katie, a new labor doula. I've spent over 20 years in the medical field as a medical assistant and medical Practice Manager. I became a Doula to help support my oldest daughter through her first delivery. I am eager to do more deliveries, and excited for my first grandchild's delivery. I live in Cornelius, NC and I'm a single mom of two daughters. I wish I had a doula through my pregnancies, as they were very different and difficult. Now, I hope to help other laboring moms so that they don't have a traumatic birthing experience.
---
Certifications: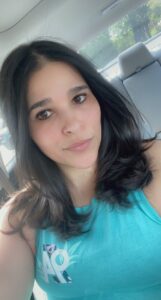 Website:
Email addresses:
kbrady127@gmail.com
kbrady127@gmail.com
(Alternate)
Phone numbers:
9546481267 (mobile)
9546481267 (home)