Kari Melton
Post Partum Doula
Services Offered:
Breastfeeding Support
,
Postpartum Support
,
Trained Postpartum Doula
Certifications:
Location:
Phoenix AZ USA
---
Finding the mystical in the mundane and supporting others to lean into the hidden knowledge that our bodies have to offer, Kari empowers new mothers and families through her Postpartum Doula support. Holistically supporting the home and health of clients, Kari brings simple techniques through Specialized Kinesiology and Muscle Testing to release emotions, find center, and navigate the changes that can bombard you and your family Postpartum. Kari supports families to reduce toxic imprints by mentoring through natural cleaning, home organizing, and the use of active affirmations. A mother of now three teenagers, Kari remembers the superhuman powers of being a new mom yet the complete exhaustion inside these dichotomies of parenthood; she is excited to support and help create balance for you and your family!
---
Certifications: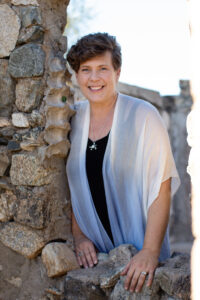 Website:
Email addresses:
peacenow.karimelton@gmail.com
peacenow.karimelton@gmail.com
(Alternate)
Phone numbers:
602-621-0801 (mobile)
(home)