Jodi Congdon
Hip to Heart
Services Offered:
Breastfeeding Support
,
Childbirth Classes
,
Labor Support
,
Lactation Consultant
,
Multiples Support
,
Newborn Care Classes
,
Postpartum Support
,
Trained Childbirth Educator
,
Trained Labor Doula
Certifications:
Certified Lactation Educator™ CLE®
,
Certified Postpartum Doula
Location:
Foxboro MA United States
---
I am the founder and owner of Hip to Heart. Giving birth was a life changing experience for me and was ultimately what made me decide to get involved in pregnancy, birth and breastfeeding as a career. I feel compelled to educate women on the options and choices they have for their births to try and make each and every experience the very best it can be. I know how important the postpartum time is and my priority is to support new moms to the fullest capacity.
I am a trained Labor Doula and Childbirth Educator as well as a certified Lactation Educator and Postpartum Doula. I am also a member of the CAPPA Faculty as the Postpartum Doula and Lactation Educator Trainer for New England. In addition to that, I am also a Certified Health and Wellness Coach specializing in prenatal and postpartum women.
I reside in Foxboro with my husband, three lovely daughters (the last two were amazing homebirths!), two cats and a dog.
I am a certified Lactation Counselor, certified Postpartum Doula, as well as a CAPPA Postpartum Doula Trainer. I am a trained Labor Doula and Childbirth Educator (CAPPA), currently working on both certifications. I am also certified with the American Heart Association in Adult/Child/Infant CPR, AED and Choking.
---
Certifications:
CPD Certification Number: R4-201412, expires December 9, 2023 (EDT)
CLE Certification Number: 10-201515, expires December 22, 2023 (EDT)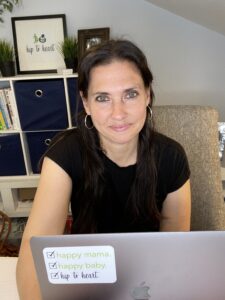 Website:
http://www.hiptoheart.com
Email addresses:
jodi@hiptoheart.com
(Alternate)
Phone numbers:
6174389723 (mobile)
6174389723 (home)