Jenn Randall
Birth Doula, Childbirth Educator, Lactation Educator
Services Offered:
Breastfeeding Support
,
Childbirth Classes
,
Labor Support
,
Lactation Consultant
,
Newborn Care Classes
,
Trained Childbirth Educator
,
Trained Labor Doula
,
VBAC Classes
Certifications:
Location:
Orlando FL United States
---
I celebrate your journey as a parent & your wisdom for seeking to make it the best it can be! As a mother of 5, I can't think of a more honorable work than giving birth & guiding children through all the stages of life! In my childbirth classes & doula services, I treat everyone the way I would want my children treated should they start their own parenting journey. Knowledge & understanding of how the body works and compassion & strength for you to lean on is what I offer.
D.O.N.A. trained
Certified through Heart 2 Heart Birth Center, Sanford, FL
Childbirth & Baby Sign Language educator
Actively Certifying as a Lactation & New Parent Educator
Christian lay counselor trained with Elijah House Ministries, specializing in communication, anger management & temperaments.
Offers support for survivors of sexual abuse and domestic violence.
Veteran, USAF
---
Certifications: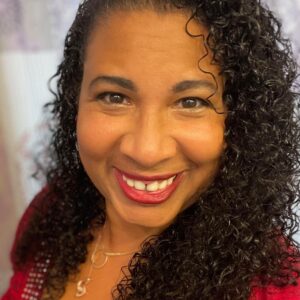 Website:
https://awesomebirthjourney.wixsite.com/jennthedoula
Email addresses:
awesomebirthjourney@gmail.com
awesomebirthjourney@gmail.com
(Alternate)
Phone numbers:
4076909263 (mobile)
(home)