Jared Jenkins
Postpartum Doulo(a)
Services Offered:
Multiples Support
,
Postpartum Support
,
Remote Support/Virtual Classes
,
Teen Support
,
Trained Postpartum Doula
Certifications:
Location:
Philadelphia Pennsylvania United States
---
   Jared has a strong sense of family and self care. Growing up as a middle child in New Jersey, he has always had a knack for nurturing and a strong desire to serve. These attributes show up today in his life by his love for house plants, gardening, community involvement and most importantly Postpartum Dulo(a) work!
   Residing in Philadelphia, Pennsylvania, Jared has been remote support for new parents transitioning their lifestyle to welcome life into their environments. As a father of two children himself, Jared understands the challenges that many families face post birth and is passionate about the paternal role the household. He is flexible in his approach to serve families by either working with the birthing couple together and/or servicing their individual needs! Jared is a BLS Provider and has received CPR certification from the American Heart Association. As a proud and active member of Daddy University, he is very aligned with their mission of providing fathers with the expert knowledge and resources they need to be the fathers they want to be for their children – but more importantly to be an ally and resource.
  Jared's philosophy to postpartum work can be compared to hiking. Physically you are on a journey and there are going to be many routes you can take. Your guide is there to help make sure you don't get lost as you discover many things about yourself, limitations or the route you chose.
---
Certifications: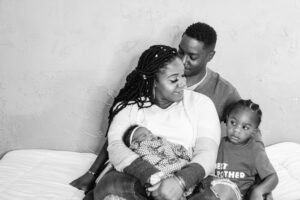 Website:
Email addresses:
Hello.daddydoula@gmail.com
(Alternate)
Phone numbers:
2153920442 (mobile)
(home)