Galia Lapidot-Boaz
Postpartum Doula
Services Offered:
Breastfeeding Support
,
Postpartum Support
Certifications:
Certified Postpartum Doula
Location:
Charlotte NC United States
---
Postpartum Doula.
Taking care of others has always come naturally to Galia.  Maybe it's the Israeli-Jewish mother in her- it's part of the fabric of the culture of her native country.
 For 21 years, she cared for and educated infants and toddlers in different preschool settings- including running one in her home. Although she loved her career, Galia felt her next calling, supporting the birth of a mama, after visiting a vulnerable friend who needed support after birthing her first child.  She became a CAPPA Postpartum Doula in 2018 and has been thrilled with this transition: she gets to bring to the table her passion for nurturing and love for children, as well the tools she learns in ongoing doula workshops and trainings.
Besides her professional experience, Galia brings with her personal experience of both difficult births and raising "premi" babies. As a mother of three, she understands the feeling of needing support and the brokenness that comes with sleep deprivation, and helps families understand what kind of support they need most and adjusts accordingly.  Her empathy, experiences and expertise in early childhood development along with postpartum training and knowledge make her the perfect person to support your family.
Galia is inspired to help families adjust during the sacred postpartum period.  She aspires to nurture the birthing parent and the familial bond with the newborn baby.  With no judgment, she can assist with healing emotionally and physically, breastfeeding, calming your newborn, building routines, and building your confidence on your journey as a new parent.   Whether it's listening to you, coaching you, holding your new loved one so that you can rest, or nourishing you with nutritious meals, she will be by your side to care for you and your baby and provide you with the care you deserve after birth.
---
Certifications:
CPD Certification Number: 4-202017, expires April 29, 2023 (EST)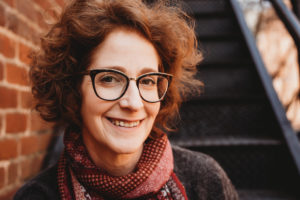 Website:
http://mamaleclt.com
Email addresses:
galia@mamaleclt.com
(Alternate)
Phone numbers:
7046410048 (mobile)
7046410048 (home)