Eva Cooper
Eva Irene Birth
Services Offered:
Birth Photography
,
Labor Support
,
Teen Support
,
Waterbirth Support
Certifications:
Location:
BRIGHAM CITY UT United States
---
I am honored each time that I am invited into a mother's birthing space. You are already prepared to birth your baby, you were born to do this! I am here to help you in any way you or your birthing partner find helpful. I can provide extra labor support, neutral information for you to make your birth plan, document your birth through birth photography services, and all the "doula things!"
I was raised in Northern Utah, and grew up not sure what my life calling was. When I ran across an image of a newborn taking his/her first breathe, I was moved. I wanted to create art just as moving. I then went to SLCC to learn how to operate a camera and documented my first birth in 2019.
I am now located in Brigham City and have furthered my passion for birth by training as a doula. I am excited to continue my journey in the birthing community and serve many more expecting parents in the future!
---
Certifications: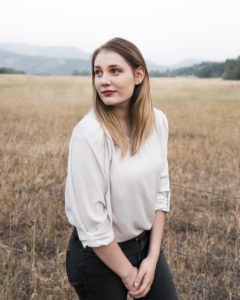 Website:
https://www.evairenebirth.com
Email addresses:
evairene.photography@gmail.com
(Alternate)
Phone numbers:
8019898454 (mobile)
(home)