Emily Schell
Labor Doula
Services Offered:
Labor Support
,
Trained Labor Doula
Certifications:
Certified Labor Doula
Location:
Newton North Carolina United States
---
Emily lives, right outside of Hickory, in the city of Newton. Together, she and her husband have 5 children, 2 dogs and 5 chickens. In her free time, Emily loves to hike in the mountains, listen to live music, host get togethers, bake and enjoys stand-up comedy.
Experiencing her five very different births (including teen pregnancy), Emily developed a passion for the labor process. She witnessed firsthand how important it is to be informed and to have unbiased and individualized support through childbirth. This is why she chose to become a labor doula.
Just as every family is different, so is every birth! Emily longs to bring personalized support both physically and emotionally, unbiased research based information and to give parents the tools to feel confident in their decisions made in pregnancy, labor and birth.
Emily is CAPPA trained and plans to further her educations and certifications to benefit and serve her community.
---
Certifications:
CLD Certification Number: PR11-202110, expires November 10, 2022 (EST)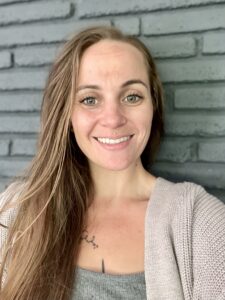 Website:
https://www.hyggeandharmoni.com
Email addresses:
emily.schell@me.com
(Alternate)
Phone numbers:
703-501-1755 (mobile)
(home)