Elizabeth Kearnan
Postpartum Doula
Services Offered:
Breastfeeding Support
,
Postpartum Support
,
Remote Support/Virtual Classes
,
Trained Postpartum Doula
Certifications:
Location:
Hampstead NC United States
---
Hello! I'm Elizabeth, but informally, everyone calls me Beth. My journey as a doula began when I got pregnant with my first child; I completely fell in love with the entire process of pregnancy, birth and the newborn stage. I was surprised to find that it was not as easy – or as natural! – as I'd always imagined it to be. I am passionate about this stage of life, and I feel so lucky to be able to offer support, encouragement, and a gentle transition through such a vulnerable time in someone's life.
I am a trained Postpartum Doula, currently working towards my certification. I am especially interested in breastfeeding support, postpartum mental health, sibling adjustment, and household organization. Above all, my goal is to provide compassionate support in the physical and emotional recovery of the birthing parent as well as offering unbiased, evidence-based information. I do not pretend to have all the answers, but I can serve as an advocate to assist families in finding the most appropriate care to their unique situation.
In my downtime, I am a homebody who loves to read, crochet, and spend restorative time in nature. I live with my husband and our two incredible daughters, alongside our two cats. On the weekend, we are usually found relaxing at home, walking the trails at the Abbey Nature Preserve, or treasure hunting on the beach.
---
Certifications: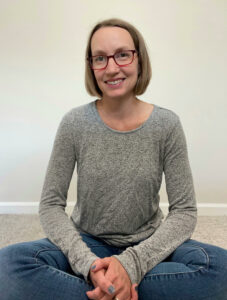 Website:
Email addresses:
elizabeth.kearnan@gmail.com
(Alternate)
Phone numbers:
9794794699 (mobile)
(home)