Elise Blackwell
Professional Labor and Postpartum Doula
Services Offered:
Breastfeeding Support
,
Labor Support
,
Multiples Support
,
Postpartum Support
,
Trained Childbirth Educator
,
Trained Labor Doula
,
Trained Postpartum Doula
Certifications:
Location:
Virginia Beach Virginia United States
---
A Little About Myself
My name is Elise Blackwell, I grew up in a small town in southern Oregon with my parents and three siblings. Over the last ten years I have made many moves in my life. My family and I left Oregon to live in San Diego California where I then attend San Diego State University. While working as a professional nanny for years, I gained a beautiful community of families, mothers, and babies. I had the pleasure of meeting a doula who suggested I volunteer at the hospital birthing center to see how I liked it. I fell in love with the Doula world and went on to obtain my certification. While going through the program I realized the many other certifications that would be beneficial in helping as many people as possible. I have met my life partner and decided to join his military lifestyle. After a few moves we now have a long term home in Virginia Beach, Virginia.
I have always had a strong passion for supporting families during pregnancy, labor, and postpartum. Each family has their own way of parenting, needs, and values. My goal is to support you in having a non- judgmental, informed, and respected birth experience. I am committed to getting to know you throughout your pregnancy, and creating a close relationship with you before that special day. It would be an honor to support & comfort you during these most intimate and sacred moments of your life!
---
Certifications: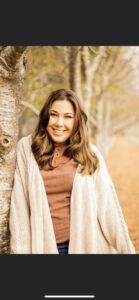 Website:
https://darlingdoulallc.com
Email addresses:
darlindoulaelise@gmail.com
(Alternate)
Phone numbers:
(619) 677-0146 (mobile)
(home)