Dr M Anand
Childbirth Educator
Services Offered:
Childbirth Classes
,
Trained Childbirth Educator
Certifications:
Certified Childbirth Educator
Location:
Puducherry Puducherry India
---
I am a Doctor by profession who wants to make a difference in my fellow humans' life. In my years of medical practice I've witnessed the beauty & power of Nature over medicines and procedures.
Medicines treat but only Nature can heal !
This opened up my eyes to the very Genesis of Life where Birth stands a testimonial to Nature's ultimate craftsmanship but has been misunderstood and misinterpreted as a mere hospital procedure in most of our minds.
After my wife gave birth to our beautiful little Princess, I felt my call to open up the secrets of natural birthing and breaking myths to fellow couples and empower more women into making their own decisions on birthing choices.
.
CAPPA helped me channelise my passion for Educating Couples on Childbirth with a structured yet open-minded training.
I'm glad to be a male educator wherein I am able to address to queries from male partners too who generally are reluctant to open up in sessions.
"No doubt is silly"
I'm a strong advocate for male participation in their spouse's pregnancy! 
My other side has  painting, sketching, photography and playing few musical instruments 🎶
Happy Birthing !! ☺️
<!–more–>
---
Certifications:
CCCE Certification Number: 8-202122, expires August 19, 2024 (EST)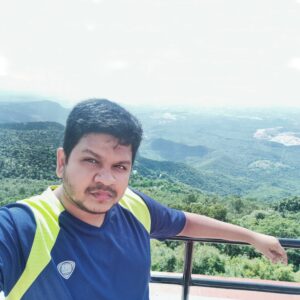 Website:
Email addresses:
anand.m.doc@gmail.com
(Alternate)
Phone numbers:
(mobile)
(home)