Denise Carvalho
Registered Nurse
Services Offered:
Breastfeeding Support
,
Childbirth Classes
,
Infant Massage
,
Labor Support
,
Newborn Care Classes
,
Postpartum Support
,
Remote Support/Virtual Classes
,
Teen Support
,
Trained Childbirth Educator
,
Trained Lactation Educator
,
Trained New Parent Educator
Certifications:
Location:
95 Mahalani Street RM 21 United States
---
Kupu Pono Pediatric Health Clinic
Kupu Pono is located at the James Cameron Center in Wailuku, Maui. We welcome Dr. Andrew Fox to the practice!
Services we offer:
Newborn Care
Immunizations and PPD Testing
School Physicals
Sports Physicals
Well Child Exams (3-17 years)
Well-Baby Exams (0-2 years)
Sick visits
And more…
The Mission of Hui No Ke Ola Pono is to improve the health and wellness of Maui's Native Hawaiians by empowering the present and future generations to be their own health advocate.
Hui No ke Ola Pono serves as a "bridge" to the native Hawaiian community by integrating western medical care with traditional Hawaiian values, beliefs, and practices.
Makua (Parenting) Support
Traditional Native Hawaiian Practices meets Western Practices. Parental Care Consults and Individualized Classes.
For more information, please call us at 808-244-8533
To Schedule an appointment with our pediatrics health clinic please complete registrationi here – Registration Form 
Lactation Support and Coaching
Lactation Educator
For more information on our Lactation Support and Coaching Service, please contact Denise Carvalho at 808-244-8530 or contact our pediatric office at 808-244-8533. Mahalo
---
Certifications: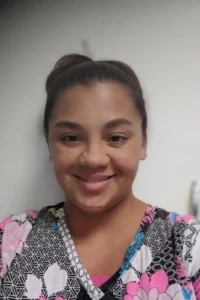 Website:
https://hnkop.org/
Email addresses:
dcarvalho@hnkop.org
dcarvalho@hnkop.org
(Alternate)
Phone numbers:
8082448530 (mobile)
18082984973 (home)