Danielle Miller
Services Offered:
Trained Postpartum Doula
Certifications:
Location:
Phoenix Arizona United States
---
Hi there!
I am a trained Postpartum Doula, and specialize in helping Mother and baby using Holistic methods and remedies. I have a passion for Herbs and using food as medicine. I believe that comradeship as mothers is therapeutic in itself and love to help feel mothers validated in ALL their feelings and choices. Parenting is hard, and I am here to help you feel and know that you ARE already the best mother/parent that you can be just by being YOU. I can't wait to work with you and help you through your new wonderful, beautiful, and terrifying adventure.
I am infant CPR certified. I have experience in Cloth Diapering and Montessori Style learning.
---
Certifications: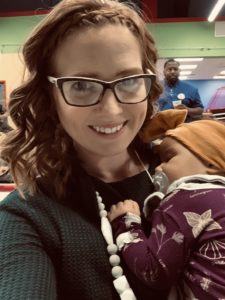 Website:
Email addresses:
NewMamasHolsiticDoula@gmail.com
(Alternate)
Phone numbers:
6029354223 (mobile)
(home)