Colleen Andrade
Postpartum Doula & Lactation Educator
Services Offered:
Breastfeeding Support
,
Postpartum Support
,
Trained Lactation Educator
,
Trained Postpartum Doula
Certifications:
Certified Postpartum Doula
Location:
Lancaster Massachusetts United States of America
---
Working with children and their families has been my life's work, whether being a center-based teacher or in-home care. My biggest and greatest accomplishment has been becoming a mother to my two boys. Being a postpartum doula and lactation educator is another way to share in these magical times and help families adjust to life with a newborn. Having experienced vastly different prenatal, birth, and postpartum experiences with both of my sons, this lit the passion in me to help others during this time when things can be unexpected. Training through CAPPA solidified all the reasons why I want to continue to help support families and be a part of their amazing journey as their family grows. My hands-on experience, becoming a mother and working as a teacher, has shown me just how different each baby and family are. I look forward to sharing your unique beginning with you, creating success in your parenting journey.
---
Certifications:
CPD Certification Number: 5-202213, expires May 10, 2025 (EDT)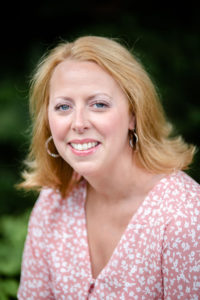 Website:
https://agoldenbirth.com/
Email addresses:
agoldenbirthpostpartum@gmail.com
agoldenbirth@gmail.com
(Alternate)
Phone numbers:
508-983-4052 (mobile)
(home)