Cintya Alves Gray
BSN, RN, CCM, CBE
Services Offered:
Childbirth Classes
Certifications:
Certified Childbirth Educator
Location:
---
Hello, I'm Cintya, and I enjoy everything pregnancy and birth-related. I grew up hearing stories of pregnancy and childbirth. Great stories told by my mother and grandmother about their childbirth experiences in my home country of Cape Verde. My grandmother, who birthed eighteen children, had plenty of stories to tell with both happy and sad endings. Nonetheless, she was always proud of what her body could do during a time in which health care was scarce, and homebirth with a lay midwife was common. Although somethings have changed, a woman's ability to give birth remains the same. I strive to empower women, especially women of color, through childbirth education.
I'm a registered nurse in MA, RI, NH, and NY. I'm also a certified case manager.
I'm currently pursuing my master's degree in nursing with midwifery as my focus from Frontier Nursing University.
I speak Cape Verdean Creole, Portuguese and conversational Spanish
---
Certifications:
CCCE Certification Number: 4-202107, expires April 1, 2024 (EST)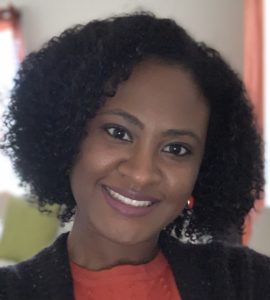 Website:
Email addresses:
cintyalvs@gmail.com
(Alternate)
Phone numbers:
(mobile)
(home)