Christy Jo Hendricks
Christy Jo Hendricks, IBCLC, RLC, CCCE, CLE
Services Offered:
Breastfeeding Support
,
Childbirth Classes
,
Labor Support
,
Lactation Consultant
,
Multiples Support
,
Newborn Care Classes
,
Postpartum Support
,
Remote Support/Virtual Classes
,
Trained Childbirth Educator
,
Trained Labor Doula
,
Trained Lactation Educator
,
Trained Postpartum Doula
,
Waterbirth Support
Certifications:
Certified Childbirth Educator
,
Certified Labor Doula
,
Certified Lactation Educator™ CLE®
Location:
Banning CA United States
---
Christy Jo Hendricks, IBCLC, is an international speaker, teacher, inventor and author. She has made a career of instructing in ways that simplify learning and keep audiences engaged. Students enjoy her informative and entertaining teaching style.
Her career has allowed her the privilege of serving families in hospital settings, public health programs, WIC clinics, support groups and in private practice. She has been awarded the Presidential Volunteer Award, Who's Who among Teachers, Phyllis Klaus Award for Positive Impact on Parent/Infant Bond, Above and Beyond Award for Innovative Practice by the Department of Public Health and Lactation Faculty of the Year from CAPPA. She has also been recognized for her publications.
Christy Jo created and taught an IBCLC prep course that earned state-wide recognition. Her IBCLC prep course has been successful in preparing hundreds of students to become Lactation Consultants. Her proven results make her courses desirable for acquiring lactation education.
After listening to her clients describe their births and seeing the need for trained support, Christy Jo became certified as a birth doula and childbirth educator. This role has allowed her to be present prenatally, during birth and postpartum. She enjoys teaching her students how to educate and provide support during the perinatal period.
She resides with her family in California where she continues to serve her community as an IBCLC, CLE, CCCE and birth doula. Christy Jo also works part time for the Department of Public Health and serves as faculty for the CAPPA CLE© and Childbirth Educator Programs.
She earned a BA in Secondary Education with an emphasis on English and Communications. In 2008, she became an International Board-Certified Lactation Consultant, Registered Lactation Consultant.
Her students enjoy continued mentoring and support following training. Her goal is to help you reach yours!
---
Certifications:
CLD Certification Number: 4-202118, expires April 12, 2024 (EST)
CCCE Certification Number: 8-201508, expires November 29, 2021 (EST)
CLE Certification Number: R06-2015118, expires August 11, 2024 (EST)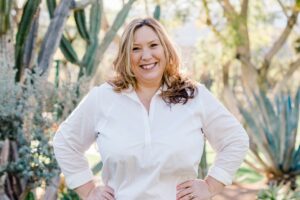 Website:
http://www.birthingandbreastfeeding.com
Email addresses:
bbbpublishing@msn.com
info@lactationuniversity.com
(Alternate)
Phone numbers:
951.809.7827 (mobile)
951.849.7287 (home)