Charlene Becker
Gila County Program Supervisor Starting Out Right
Services Offered:
Breastfeeding Support
,
Childbirth Classes
,
Labor Support
,
Newborn Care Classes
,
Postpartum Support
,
Remote Support/Virtual Classes
,
Teen Support
,
Trained Childbirth Educator
,
Trained Lactation Educator
Certifications:
Certified Childbirth Educator
,
Certified Lactation Educator™ CLE®
Location:
GLOBE Arizona United States
---
My name is Charlene Becker and I have been in the field of Childbirth and Lactation since 2008 when I started working for WIC.  While working in WIC I started to notice high c-section rates in teen mothers and low breastfeeding rates.  I felt the need to help pregnant teens to have a voice and empower them with education.  In 2011 a new program came into my area called Teen Outreach Pregnancy Services, which specialized in Healthy Pregnancy and Childbirth Classes for Pregnant Teens.  This was exactly what my area needed.  Once I applied I interviewed and got the position as a case manager/health educator. Through this non-profit organization, I was able to be certified through CAPPA as a Certified Childbirth Educator and Certified Lactation Educator.  Throughout the last twelve years, I have been able to help educate over fifteen hundred pregnant/parenting teens and young mothers.  Our non-profit organization is now part of Arizona Youth Partnership under the name Starting Out Right.  We not only help teens we help all ages of mothers through Childbirth Education and Lactation Education.  This program along with being a CAPPA Certified Childbirth Educator and CAPPA Certified Lactation Educator has helped reduce the c-section rates and increased the breastfeeding rates in our area.  Thanks to CAPPA it has given our pregnant mothers the confidence to ask questions and to have a voice and have healthier outcomes for mother and baby.
---
Certifications:
CCCE Certification Number: 2013-160, expires March 2, 2025 (EST)
CLE Certification Number: 2-201733, expires April 12, 2026 (EST)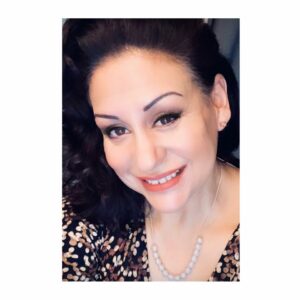 Website:
Email addresses:
braydanboy30@outlook.com
braydanboy30@outlook.com
(Alternate)
Phone numbers:
9288120555 (mobile)
9288120555 (home)