Carolyn Butler
Certified Labor and Birth Doula
Services Offered:
Antepartum doula
,
Breastfeeding Support
,
Labor Support
,
Multiples Support
,
Newborn Care Classes
,
Postpartum Support
,
Trained Lactation Educator
,
Trained New Parent Educator
,
Trained Postpartum Doula
,
Waterbirth Support
Certifications:
Certified Postpartum Doula
Location:
Parker CO United States
---
Carolyn Butler is a Certified Labor Doula and certified Postpartum Doula as well as a Sleep Specialist.  She has been doing professional doula work since 2010 and as of 2015, she is a faculty member for CAPPA, training others to be Postpartum Doulas.  She teaches parent classes on breastfeeding and newborn care through Belly Bliss in Denver.  In addition to the doula services, Carolyn also does Bengkung Belly Binding and sleep consulting for new parents. Carolyn is a mother and grandmother and has been a teacher, trainer and facilitator for a large part of her working life.  She has a Masters in Applied Communication and shares her expertise in this arena with all her clients.
Why Did Carolyn Become a Doula?
Being from a large family and even larger extended family, Carolyn has cared for babies most of her younger life.  She saw breastfeeding all around her and frequently cared for siblings and cousins soon after birth. This was just the "village" concept of child rearing that happened when families lived closer together.
After many years pursuing a variety of professions, Carolyn discovered the Doula world and was delighted to learn she could have a career in something she was so passionate about and had so much experience doing.
Having been an infertility patient for a number of years, Carolyn experienced the medical profession of birth on a whole different level.  Supporting clients who have gone through this process is her greatest joy as a Labor Doula.  Everyone can have an empowering birth experience and Carolyn strives to give her clients the tools to make this possible.
Since most of us have moved away from the "village", Carolyn is very committed to providing appropriate and much needed services for the postpartum period.  She can support new parents in their homes for the first few weeks (or months) until they are ready to "fly" on their own.  This work is important for all families, but especially for those with multiples.  Carolyn loves to support new twin (or multiple) families so they can learn to survive and flourish on their own.
Belly Bliss Doula
Mamahood Preferred Doula
BA in Education and Masters in Applied Communication
---
Certifications:
CPD Certification Number: 7-201511, expires June 21, 2024 (EDT)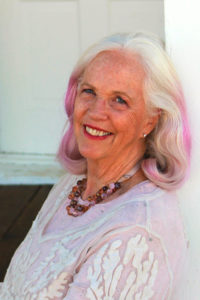 Website:
http://doulawise.com
Email addresses:
doulawise@gmail.com
carolyndbutler@gmail.com
(Alternate)
Phone numbers:
303523-6743 (mobile)
303-523-6743 (home)