Candace L McCollett
Birth/Labor Doula & Childbirth/Lactation Educator
Services Offered:
Breastfeeding Support
,
Childbirth Classes
,
Labor Support
,
Multiples Support
,
Newborn Care Classes
,
Postpartum Support
,
Remote Support/Virtual Classes
,
Teen Support
,
Trained Childbirth Educator
,
Trained Labor Doula
,
Trained Lactation Educator
,
VBAC Classes
,
Waterbirth Support
Certifications:
Certified Labor Doula
,
Certified Lactation Educator™ CLE®
Location:
Colorado Springs CO United States
---
I entered into the childbirth field for two main reasons. First, I wanted to empower women through the natural methods of childbirth. I remember the feelings of strength and control that I encountered when I had my two children at home in the presence of midwives and I wanted to pass this on to other expectant mothers. With my first pregnancy, I was alone and thinking of giving my baby up for adoption. Then one day, along comes the most incredible woman who ended up changing my life. She was a midwife who said she would take me on as a client for the fee of $50 (for supplies) in the hopes that a home birth would convince me to keep the baby. Well, her plan was a success and she has given me a gift I have yet to repay. Now I have a twenty-three-year-old daughter, a eightteen-year-old son, an nine-year-old daughter and the most wonderful husband in the world.
My second reason for getting into the birthing field was because I want to eradicate the general public's misconceptions about pregnancy and the birthing process. A woman's pregnant uterus should not be treated as a tumorous growth to be controlled by medicine, but rather a natural event that women have been participating for many years before doctors. In most cases, birth can be accomplished safely and satisfactorily without intervention, such as drugs and surgery. The need for patience must be practiced in the presence of a laboring woman. I believe that each labor and birth is a unique and miraculous experience. I also believe that there is more than one good way to have a baby and that parents should have the proper tools available for effective informed consent and informed refusal.
My background includes my love for natural medicine, a B.A. in Biology, a Childbirth Education certification through the Birth Connection, Labor Doula certification through CAPPA, Lactation Educator certification through CAPPA, Neonatal Resuscitation certification through NRP, CPR & First Aid Certified, and my experience working with Dr. Robert Wolfson, a perinatolotgist. My first opportunity to educate and coach labor and delivery was with a 16-year-old couple, which made an impression on me that will last a lifetime. I have 11 years experience as a homebirth/birth center midwife assistant and I am looking forward to becoming a midwife myself someday, when my own three children are older.
Former President, Pikes Peak Regional Doula Association
www.pprda.com
Former Co-Leader, Birth Network Colorado Springs
www.birthnetwork.org/colorado.htm
Former OSD volunteer
www.operationspecialdelivery.com
Former Marketing Chair Colorado Doulas Association
www.coloradodoulas.com
---
Certifications:
CLD Certification Number: 2013-257, expires November 2, 2025 (EDT)
CLE Certification Number: 12-201406, expires January 26, 2024 (EDT)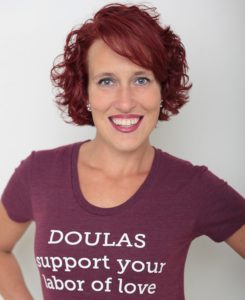 Website:
http://www.westsidebirthconnection.com
Email addresses:
candace@westsidebirthconnection.com
candacemccollett@gmail.com
(Alternate)
Phone numbers:
719-213-3740 (mobile)
719-213-3740 (home)