Cailin Marsden
Postpartum Doula and Licensed Acupuncturist
Services Offered:
Multiples Support
,
Postpartum Support
Certifications:
Certified Postpartum Doula
Location:
Kirkland WA United States
---
Cailin found her way to being a postpartum doula through her passion for showing up for mothers in times of transition. She believes the skilled support of a postpartum doula can ease the newborn transition period for the family and enjoys witnessing the parent(s) gain confidence and thrive. This passion was first ignited for Cailin when she volunteered as a birth assistant at the Yayasan Bumi Sehat birthing center in Indonesia in 2008. Cailin's experiences of maternal health abroad led her to complete her B.A. in Medical Anthropology with a focus on cross-cultural approaches to supporting wellness from pregnancy through postpartum.
Cailin strives to always be learning and brings her careful listening and steadfast compassion to her postpartum work with families. Cailin is also licensed to practice acupuncture in Washington and Wisconsin, having completed her Masters of Science in Acupuncture at the Colorado School of Traditional Chinese Medicine in Denver. Her experience as a postpartum doula greatly informs how she supports her acupuncture clients, and her training in health from a traditional East Asian perspective brings more richness to her support of families as a postpartum doula. Cailin's most recent community role as a postpartum doula ended in 2020 after working with the incredible Sanctuary Doulas group in Boulder, CO.  Cailin is a CAPPA-certified postpartum doula and works to maintain her continuing education credentials even as she primarily serves clients as an acupuncturist today.
---
Certifications:
CPD Certification Number: 11-201914, expires November 18, 2022 (EST)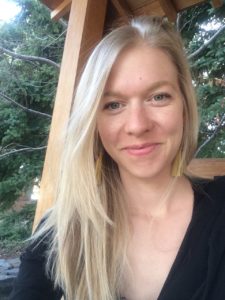 Website:
https://www.cailinmarsden.com/
Email addresses:
cailin@cailinmarsden.com
(Alternate)
Phone numbers:
(303) 720-6362 (mobile)
(home)