Bharti Goel
Services Offered:
Childbirth Classes
,
Trained Childbirth Educator
Certifications:
Certified Childbirth Educator
Location:
Delhi / Dubai India / UAE
---
As a CAPPA Certified Childbirth Educator and Prenatal Yoga Instructor, Bharti loves helping expecting moms to have a comfortable and pain free pregnancy as well as a positive child birthing experience. An alma mater of IIM Bangalore, India, Bharti founded Her Healthcare at Home with a vision of bringing world-class products and services to expecting moms in India. Over the years, as she worked closely with numerous maternity hospitals & expecting parents, she feels strongly that women still go through pregnancy and labor with a lot of unknowns which leads to anxiety and suboptimal birthing experience. With this is mind, she has created the Natural Childbirth Preparation Program  to educate moms about different aspects of pregnancy, labor and delivery to help them have a happier and healthier experience as well as equip them to make more informed decisions through this life changing process.
---
Certifications:
CCCE Certification Number: 12-202112, expires December 22, 2024 (EST)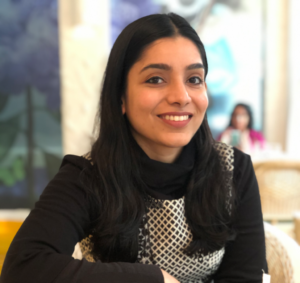 Website:
https://herhealthcareathome.com
Email addresses:
bharti.goel@herhealthcareathome.com
(Alternate)
Phone numbers:
+919742155959 (mobile)
(home)