Beverly Doucette
Student Doula
Services Offered:
Belly Casting
,
Birth Photography
,
Breastfeeding Support
,
Labor Support
,
Waterbirth Support
Certifications:
Location:
Edmonton Alberta Canada
---
Hello! I'm Beverly and I live in Edmonton, Alberta. I'm currently working towards getting my certification as a labour doula.
I first became interested in the experience of pregnant women when I started teaching prenatal yoga in 2012. During the pre- and post-natal yoga training I took the following year I finally felt like I had come across the information I needed to feel empowered in my own pregnancy and birth once I was ready to start my family. Having had the support of incredible midwives and doulas in 2017 for the birth of my son and 2020 for the birth of my daughter I now look forward to being able to provide support to pregnant individuals, as well as their partners and families, as they prepare to welcome their new little one(s) earth-side.
The transition into motherhood is such a huge journey, and while no birthing person can really know how they will feel or what this experience will be like for them, the first part to setting yourself up well for an adventure into the unknown is making sure you have great, supportive people by your side. I can't wait to hear from you and connect to see how I might be of service to your in your upcoming birth!
---
Certifications: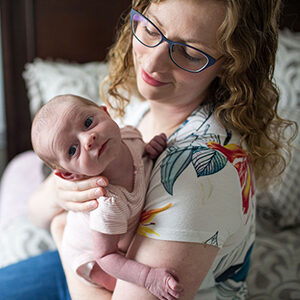 Website:
Email addresses:
beverly@doucette.cc
(Alternate)
Phone numbers:
7802371707 (mobile)
7807608123 (home)