Angela Turner
Certified Perinatal Doula
Services Offered:
Belly Casting
,
Breastfeeding Support
,
Childbirth Classes
,
Labor Support
,
Multiples Support
,
Postpartum Support
,
Remote Support/Virtual Classes
,
Teen Support
,
Trained Childbirth Educator
,
Trained Labor Doula
,
Trained Lactation Educator
,
Trained New Parent Educator
,
Trained Postpartum Doula
,
Waterbirth Support
Certifications:
Location:
Camden New Jersey
---
Hello, I'm Angela, Certified Perinatal Doula, in Camden, NJ. Here to provide support as you see fit ( with boundaries of course lol). Everyone's pregnancy is uniquely different in its own way and I am here to help you achieve special short term goals that benefits you and your family in the long run. While every pregnancy is different, let's creative a special birthing experience for your new bundle of joy. Not only do I assist with prenatal, labor & delivery, and postpartum care, I also help with the fun things as well, such as: belly casting, belly binding, self care techniques, and baby room organizing.
---
Certifications: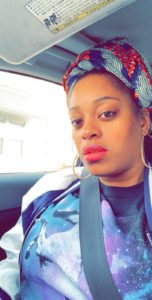 Website:
Email addresses:
missturner107@gmail.com
Doulaservicebyangela@gmail.com
(Alternate)
Phone numbers:
8566550836 (mobile)
(home)