Andrea Lorenzo
Certified Postpartum Doula
Services Offered:
Breastfeeding Support
,
Lactation Consultant
,
Multiples Support
,
Postpartum Support
,
Remote Support/Virtual Classes
,
Spanish Translator
,
Trained Postpartum Doula
Certifications:
Certified Postpartum Doula
Location:
Toronto Canada
---
Andrea has an extensive history as a caregiver. Her love for children, especially babies,  came at an early age (14) when her youngest sister was born. She would assist her mother with caring for her baby sister.   After graduating from school she pursued different career paths but she always returned back to her first love and passion: caring and supporting families, (her Spanish-Italian heritage attests that)!
Andrea's call to postpartum doula and newborn care support came after spending over 20 years as a trained career nanny for infants and toddlers, working for many diverse families. So it was natural for her to make the transition into the doula world.  She is a CAPPA Certified Postpartum Doula. She is always attending workshops and trainings to strengthen her knowledge, further her education and support her families to the best of her ability.
"I am honored every single time a family invites me into their postpartum space during this vulnerable time. New babies can be hard. Sleep deprivation can be hard. Emotions can be hard.
I have one goal: to provide evidence-based professional, practical and loving care. I promise to listen as you share. Answer as you question. Lift you up when challenges pull you down, supporting all your choices without judgment."
Andrea strongly believes that the postpartum period is a special time that should be tended to with the utmost consideration. The importance of healing for the birthing parent and bonding with the new baby should be the primary concern during the postpartum period. She is committed to guide you through supportive postnatal care, allowing you time to gently recover from childbirth and providing companionship and reassurance in the journey into parenthood.  She will help with newborn soothing, sleep, breastfeeding and creating healthy routines. All her training and skills are at your service, so you will feel prepared and confident. Andrea also nurtures new moms and assists in both emotional and physical recovery. She also enjoys preparing nutritious postpartum meals.
"I firmly believe that the best thing that mom can do for baby is to take good care of herself".
---
Certifications:
CPD Certification Number: 5-202007, expires June 6, 2026 (EST)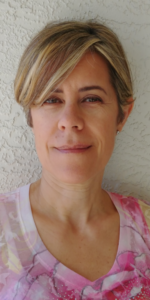 Website:
Email addresses:
alore642@hotmail.com
(Alternate)
Phone numbers:
(mobile)
(home)