Amanda M Podany
Birth and Postpartum Doula, Placenta Encapsulation Specialist
Services Offered:
Antepartum doula
,
Belly Casting
,
Breastfeeding Support
,
Childbirth Classes
,
Labor Support
,
Lactation Consultant
,
Postpartum Support
,
Remote Support/Virtual Classes
,
Trained Labor Doula
,
Trained Postpartum Doula
,
Waterbirth Support
Certifications:
Certified Labor Doula
Location:
Blairstown NJ United States
---
Helping mothers have physically empowering pregnancies, childbirth and postpartum recovery. La Doula Vida uses the three critical elements of physical empowerment to achieve that: Holistic self-care, movement and awareness.
Why Choose La Doula Vida?
The name of "La Doula Vida" comes from "Pura Vida", meaning a relaxed attitude towards life, including its ups and downs, and an easy-going nature. With the help of a doula, this is the type of approach we would like all mums to have during the pregnancy and birthing process, as well as during parenthood.
One of the foundations of La Doula Vida is following the mindfulness values provided by Midwife, Nancy Bardacke, who wrote "Mindful Birthing". Your doula will provide training and practice in the use of mindfulness not only during pregnancy and labor/delivery, but also in your transition to parenthood. Both mums and dads can benefit from mindfulness, and there is also research showing that mindfulness can maintain a healthy relationship for parents as well.
---
Certifications:
CLD Certification Number: PR9-202107, expires September 15, 2022 (EST)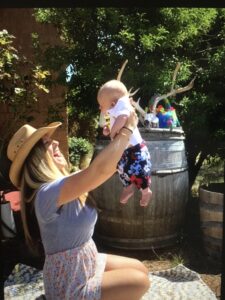 Website:
https://www.doulavidabirthingservices.com
Email addresses:
amanda.m.podany@gmail.com
amanda.m.podany@gmail.com
(Alternate)
Phone numbers:
2544581777 (mobile)
(home)